Romantic and charming parks and gardens in the Dordogne
The Gardens of Marqueyssac, the Manor of Eyrignac, the Water Gardens of Carsac-Aillac… the Périgord offers marvellous places to walk where it is good to lose oneself, to let oneself be intoxicated by the beauty and the species of flowers and trees of an incredible richness and to admire the so meticulous and careful work of passionate gardeners.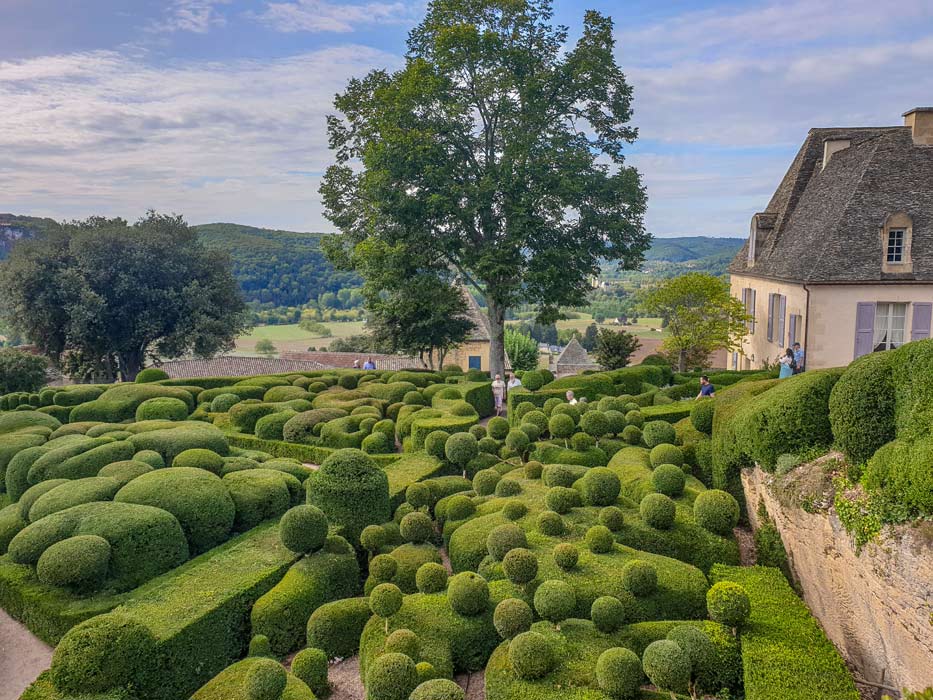 The hanging gardens of Marqueyssac, a little corner of paradise in the Périgord
A listed site, the romantic gardens of Marqueyssac offer more than 6 kilometres of shaded walks with 150,000 hundred-year-old boxwoods meticulously pruned by hand. The walk is organised around three paths embellished with rockeries, water courses and green theatres which lead to the Belvédère de la Dordogne, a formidable balcony 130 metres above the river offering a unique view of the valley, La Roque-Gageac and the fortresses of Castelnaud and Beynac.
Various entertainment is offered: the boxwood labyrinth, a woodturner's demonstration, a craft workshop, an introduction to climbing, a via ferrata course… In the summer, every Thursday evening, let yourself be enchanted by a candlelit walk, animated by small classical or jazz bands.
See the website
The Gardens of Eyrignac Manor, the art of exception and perfection
Hidden in the middle of the woods a few kilometres from the village of Salignac-Eyvigues, the gardens of the Manoir d'Eyrignac are considered to be the reference for topiary art in France with a unique collection of plant sculptures. The seven green gardens of hornbeam, yew, boxwood, cypress and lawns, spread over 10 hectares and maintained to perfection, offer a walk that awakens all our senses. Everything is done to make a garden exceptional: the quality and tradition of hand pruning, the careful finishing of the lawns, the mastery of the plants.
The novelty of the bucolic and rural gardens such as the Vegetable Garden, the Flower Garden, the Flower Meadows and the Garden of the Springs, adds to the route an increasingly colourful and poetic note. Don't hesitate, the Gardens of the Manor of Eyrignac are one of our "Coups de Coeur", and one of our partners, offering a privileged rate to the clients of the campsite Les Pialades.
See the website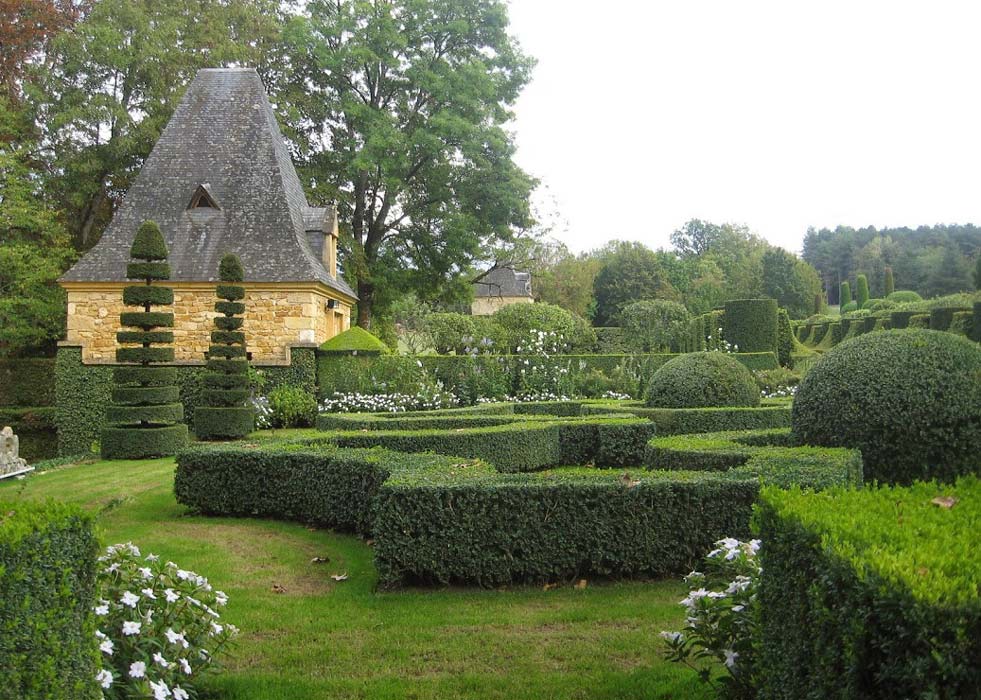 The Water Gardens, an extraordinary awakening of the senses
Located on the banks of the Dordogne in Carsac-Aillac, 10 minutes from the campsite Les Pialades, Les Jardins d'Eau is dedicated to the luxuriance of lotuses, water lilies and exotic water lilies. Between the various bodies of water, ponds, streams and waterfalls, a real aquatic "arboretum" completes the charm and originality of this Perigordian Eden. Bright colours, light effects, unusual species, the sound of lapping water, the croaking of the frogs that welcome you… everything is there for a real nature break. Obviously, this site full of zenitude is one of our favourites and partners.
See the website
Discover the villages, castles and various sports in the area around the campsite