Rent family accommodation in Sarlat
Our campsite in the Dordogne, between Sarlat and Gourdon, offers a wide range of rentals: mobile homes, chalets, gites, tents and lodges. Whether you are a couple, a family or a group of friends, you will find the right rental in the Dordogne to suit your needs and your budget.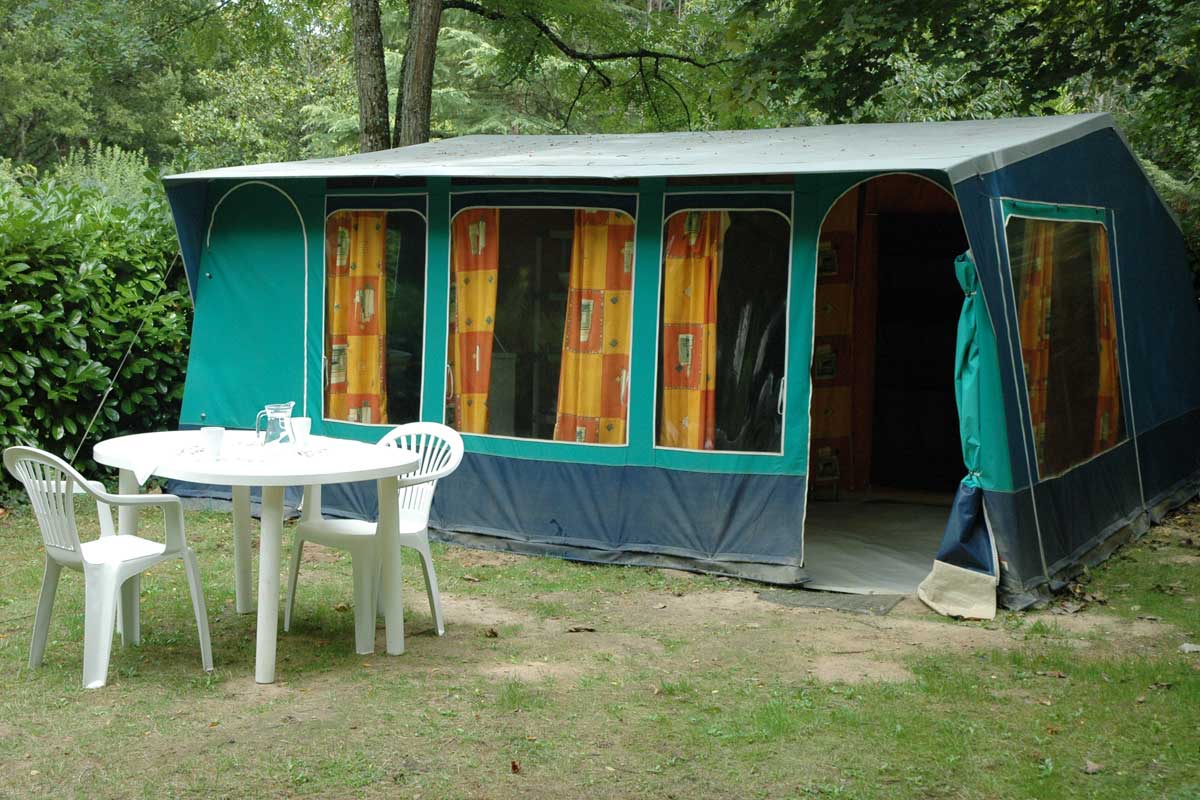 Space Tent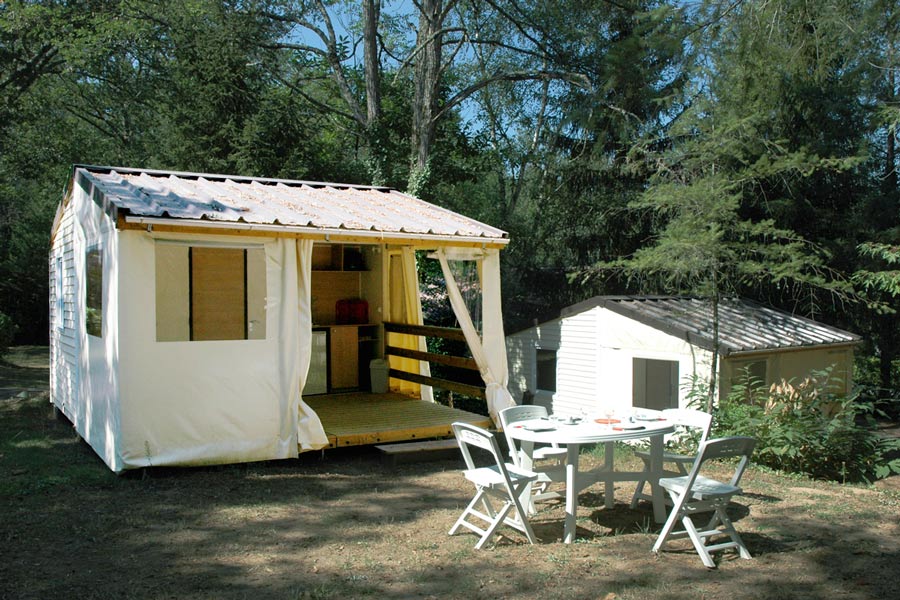 Tithome canvas mobile home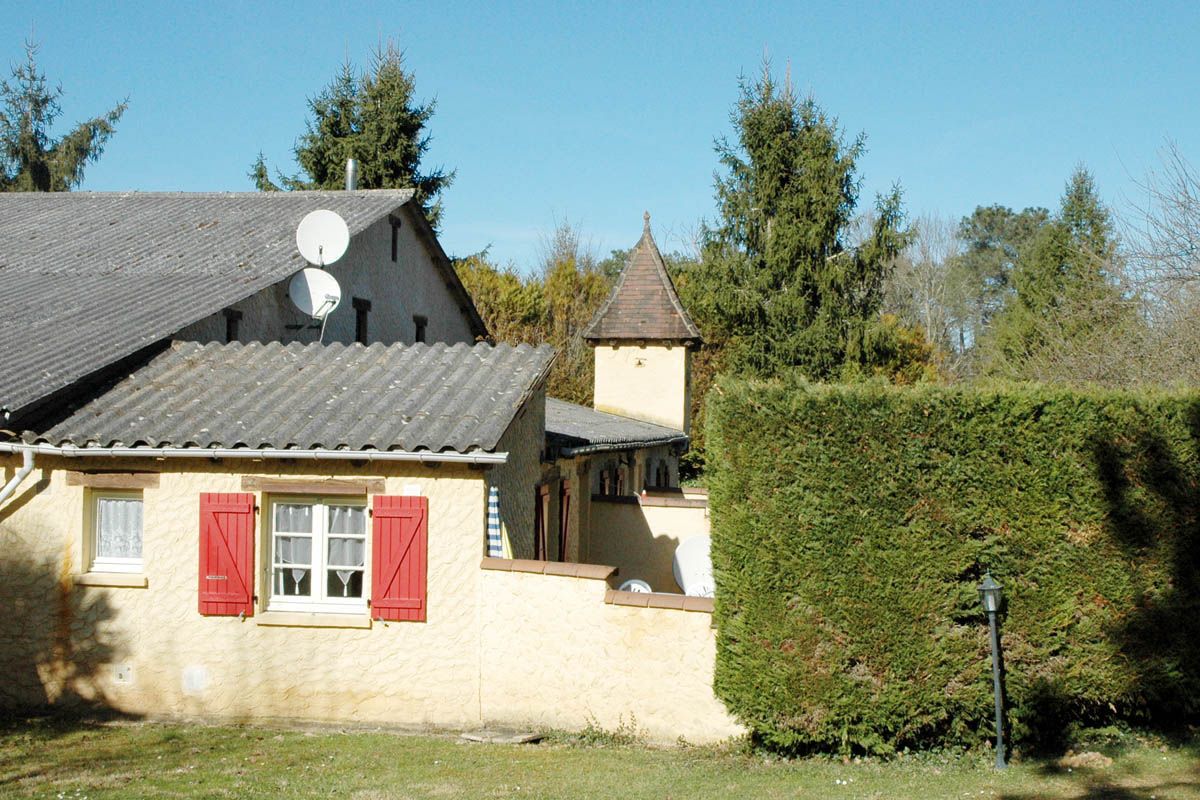 GITE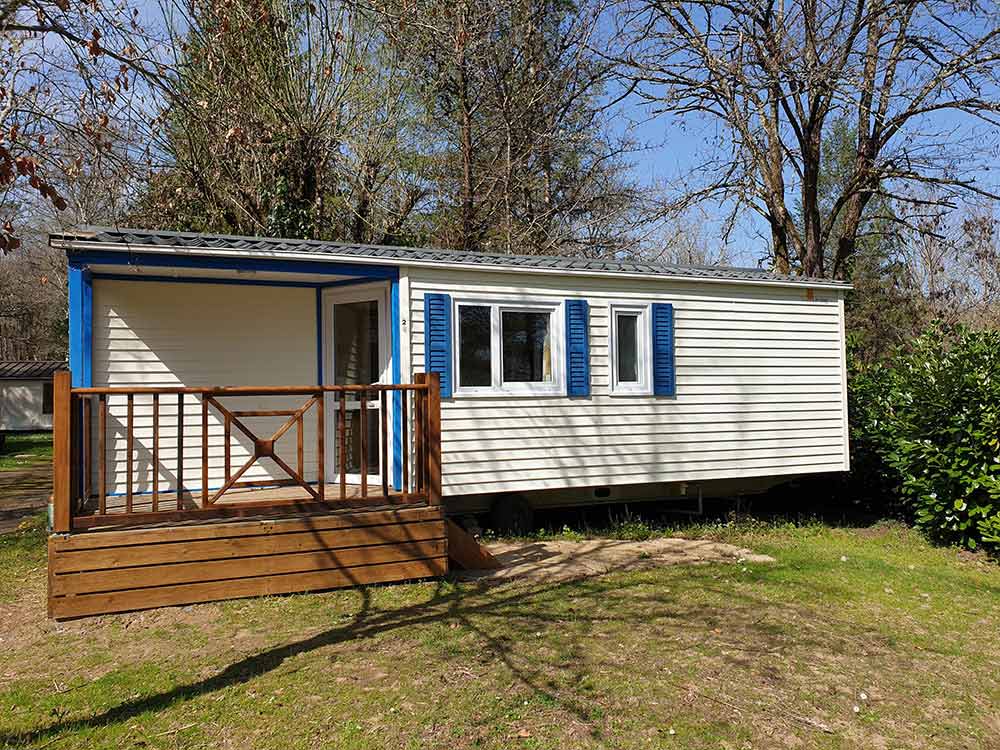 MOBILE HOME 5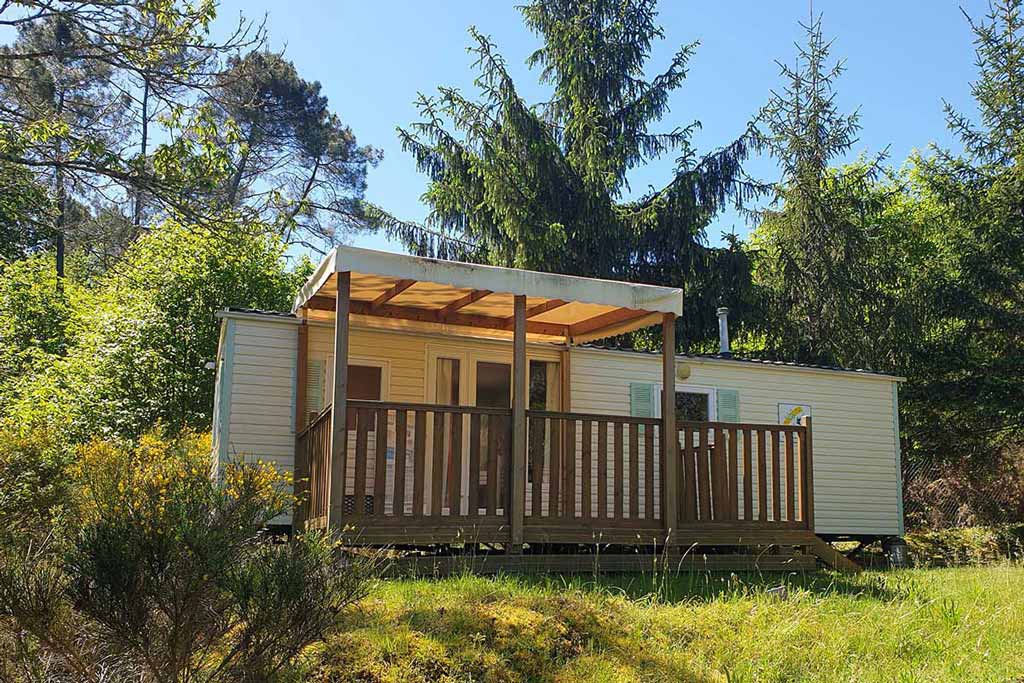 Mobile home 7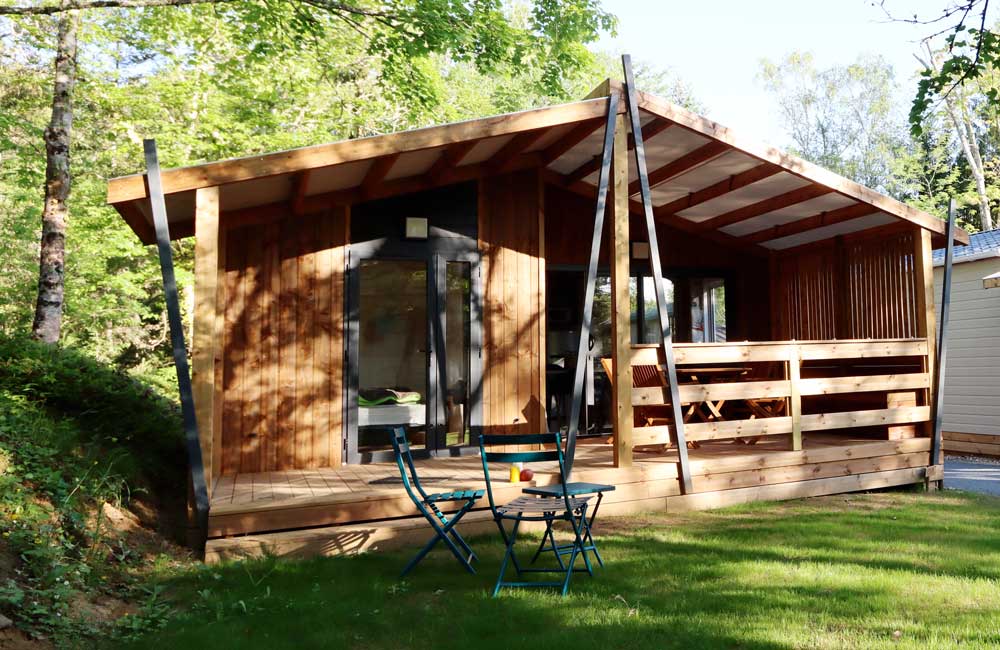 CHALET MIMOSA 2 Be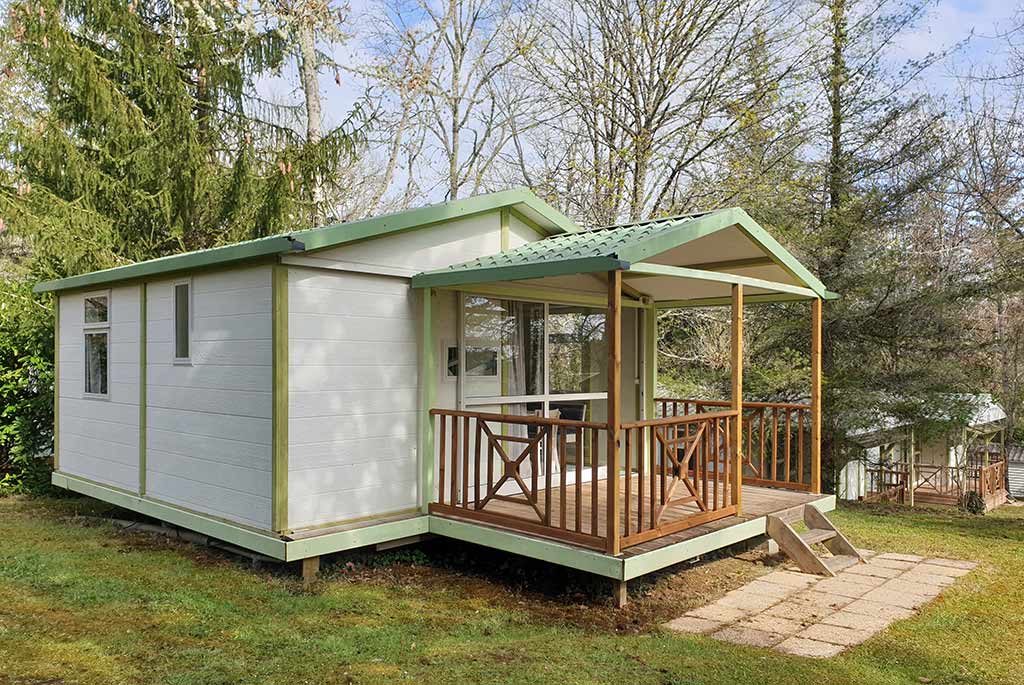 CHALET CLUB 5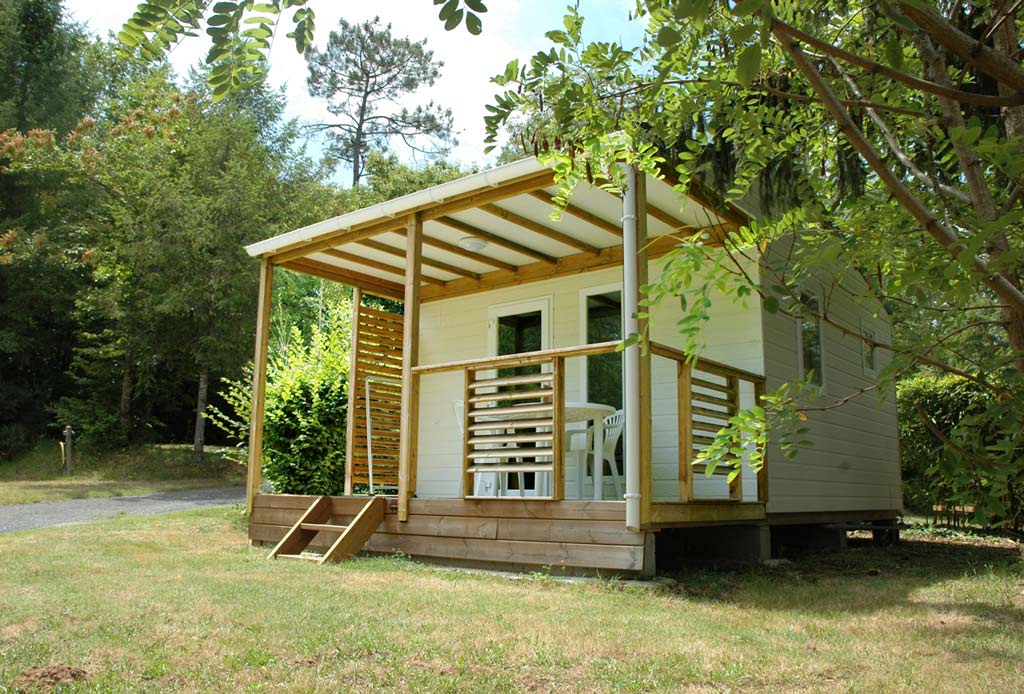 CHALET CAJOU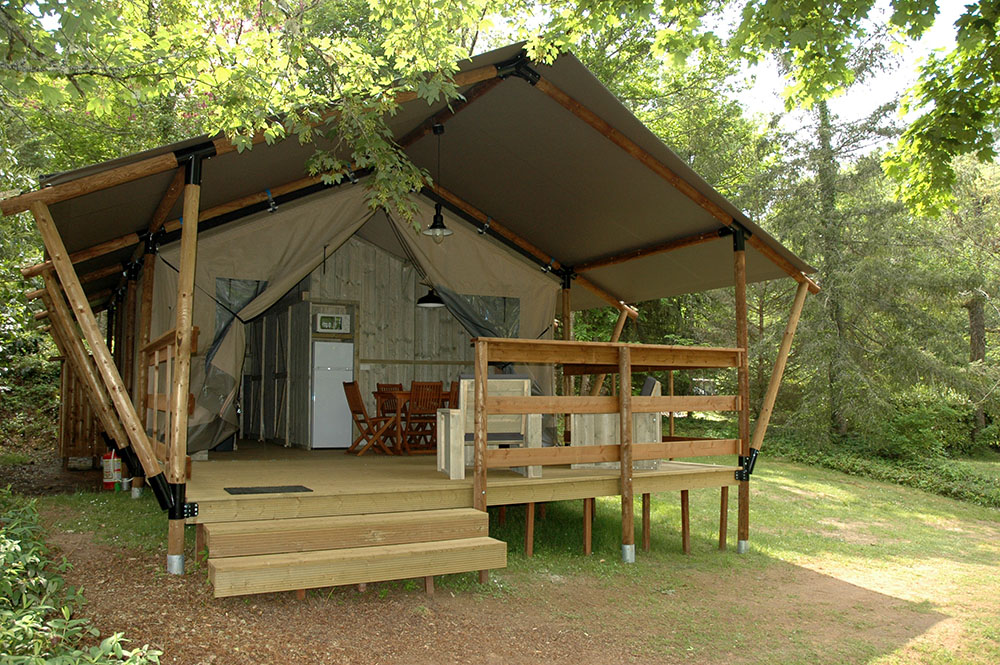 WOODY LODGE TENT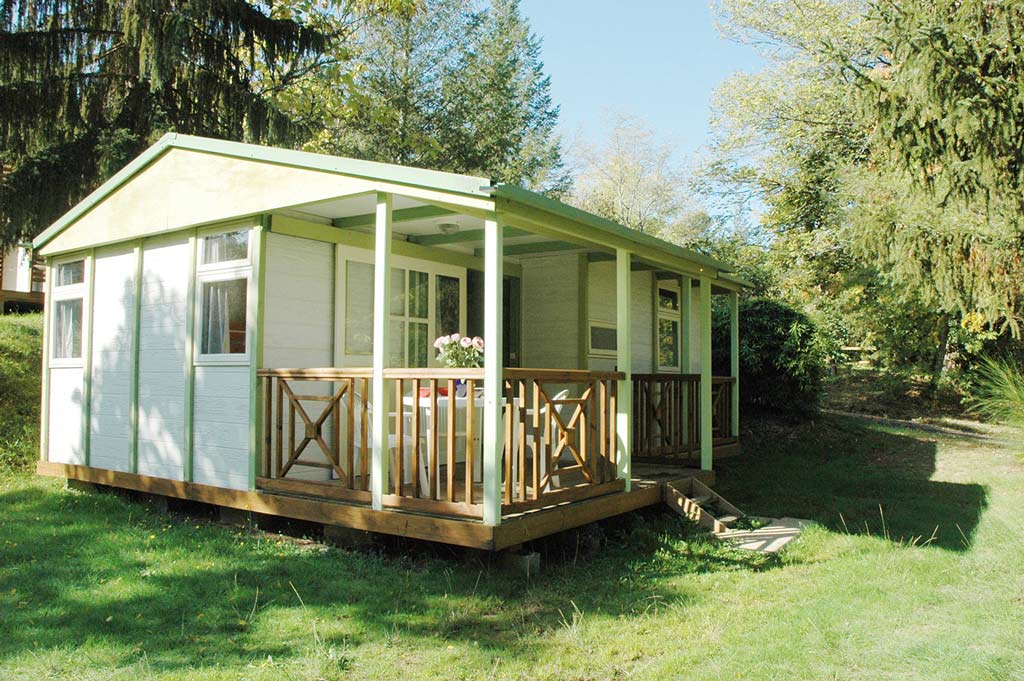 CHALET CLUB 6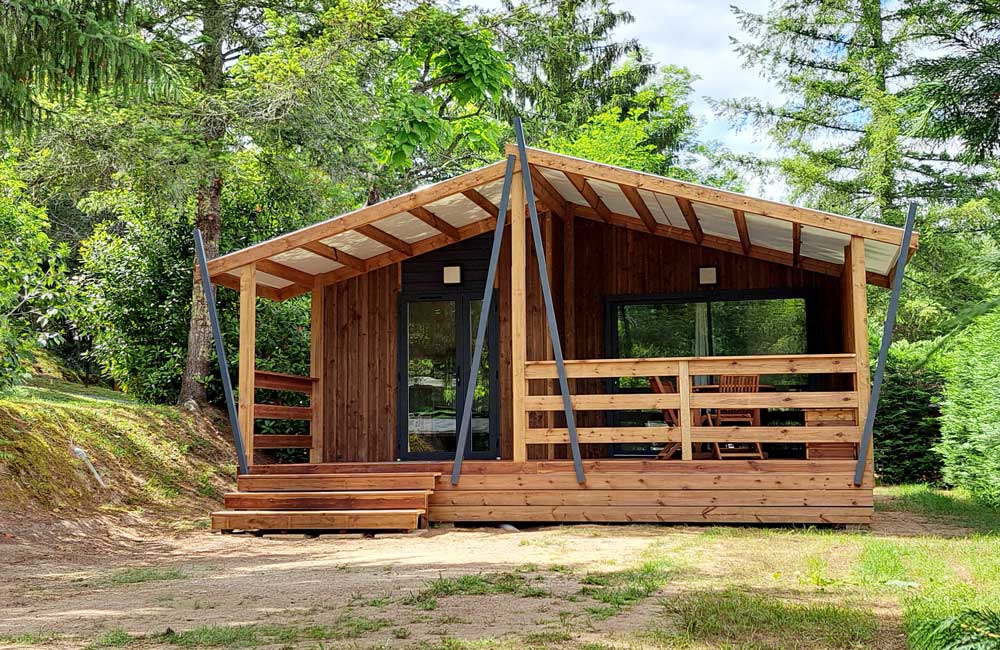 CHALET MIMOSA 3 Be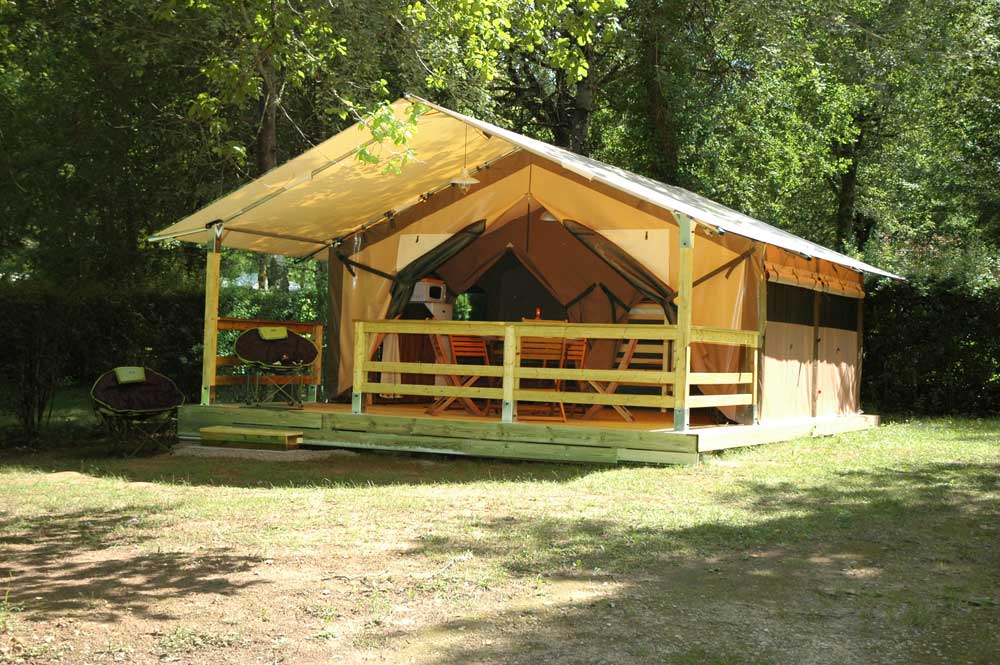 Victoria Lodge Tent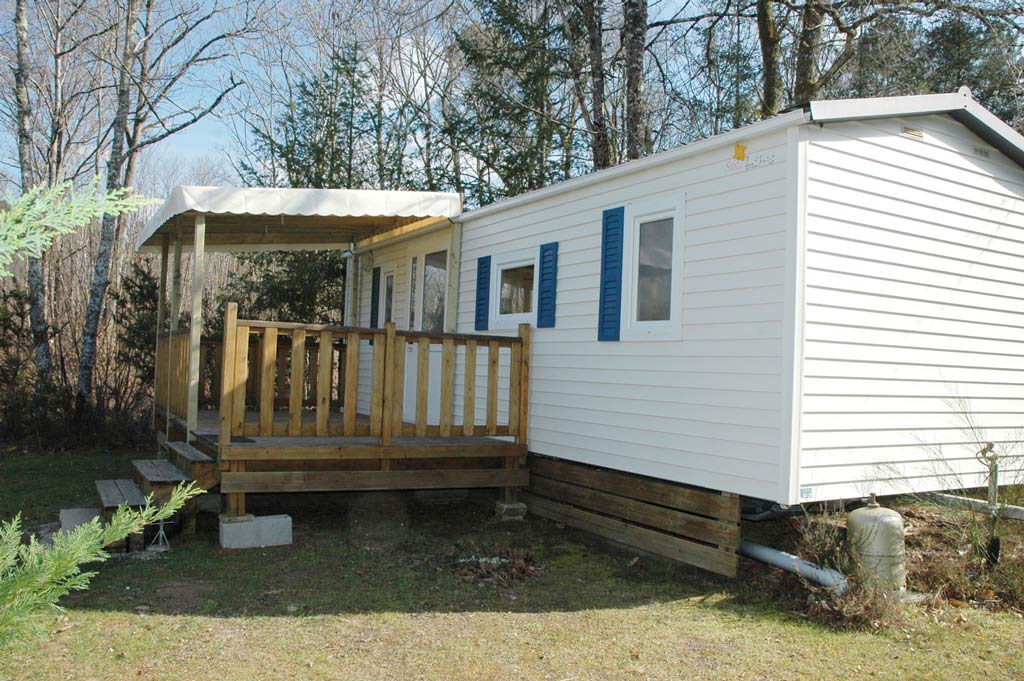 Mobile Home 4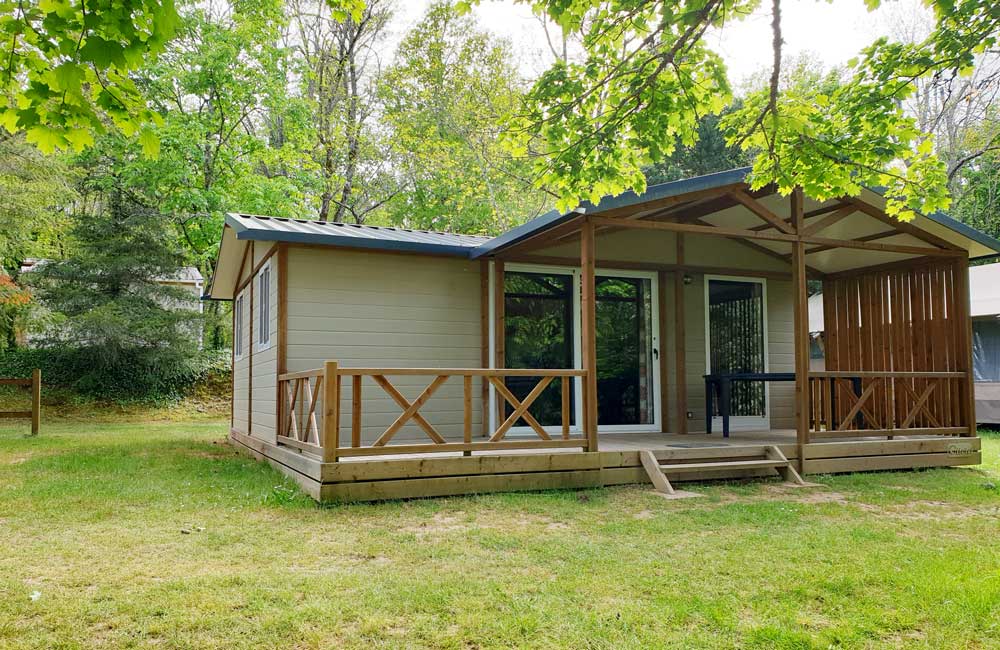 Chalet Eden
Is your campsite holiday in the Dordogne with your family or friends?
Our campsite offers a wide range of mobile homes and chalets for rental, all with covered terraces.
How to choose your rental? Here are the 6 points to consider when making your choice:
number of people participating in your stay
how many children, adults, couples
number of rooms required: single room, shared room
desired sleeping arrangements: number of single and double beds
period of your stay
need to install a cot
Our range of accommodation meets these needs with rentals from 1 to 3 bedrooms, from 2 to 7 people and different layouts. Discover our range of chalets and our different models of mobile homes for rental.
What is the difference between our mobile homes and our chalets?
In terms of comfort and equipment, it is equivalent. The difference is mainly in the design and layout, so it's a matter of taste! Take a look at the photos of each rental to see your preference.
Not sure what to do? Contact us so that we can advise you on the rental best suited to your needs and expectations.

Are you two going on a campsite between Sarlat and Gourdon?
We offer 2 ideal rentals for 2 people:
Put your bags down in one of our gîtes for rent in the Dordogne. With its small garden and its terrace with a view on the forest, you will appreciate its calm and the many moments when you will live outside. Recently renovated, it will provide you with all the comforts of home: fully equipped kitchen, central heating, wifi, TV… It is also the accommodation solution we offer you out of season, when the campsite is closed. Discover all its characteristics.
Settle into our Cajou chalet. You will enjoy a recent accommodation, appreciated for its comfort (reinforced insulation), its beautiful terrace and its large pitch. Access its description and prices.
How about a real change of scenery at a campsite in the Dordogne?
We offer you a taste of glamping in the Dordogne.
First of all, we owe you a little definition: a combination of "glamour" and "campsite", glamping is an invitation to experience a different kind of campsite holiday. It creates a style and atmosphere of holidays in total harmony with nature and the campsite spirit, while providing originality and comfort with unusual and high quality accommodation.
At Les Pialades campsite, glamping is illustrated by our 2 models of lodge tents: Woody lodge tent, 3 bedrooms, 6 people with sanitary facilities and Victoria lodge tent, 2 bedrooms, 5 people without sanitary facilities.
Our Woody lodge tent has a trapper's style with its combination of canvas and wood and will seduce you with its authentic aestheticism, its atypical layout and its perfect cohabitation with nature. It will delight you with its beautiful volumes and its very comfortable equipment. Discover all its qualities.
Our Victoria lodge tent will enchant you with its cocooning atmosphere, enhanced by the warm tones of its canvas and equipment. While offering you a holiday under canvas, it will make you forget the small inconveniences of traditional campsite with its spacious, comfortable and functional interior.
Are you looking for a low-cost rental at a campsite in the Dordogne?
We have a number of low-cost rental options.
Combine the pleasure of a tent with the comfort of a mobile home by choosing one of our tithome canvas mobile homes. The tithome is not well known, but it deserves to be known and recognised; at least that's what holidaymakers say about it when they stay there. Fully equipped, it is atypical with its 2 distinct parts: a mobile home part with its 2 bedrooms and a covered part on wooden floor for the kitchen and dining area. A must-see.
Rent an Espace tent. You want to camp but you don't have the equipment? or the car is not big enough? or you would like a little more comfort on a small budget? No need to invest, transport, assemble or disassemble, our Espace tent is already in place and equipped when you arrive. Equipped for 5 people, it offers 3 bedrooms with real beds and a large common room with kitchenette and garden furniture. An added bonus: we have installed them on a wooden floor to offer you extra comfort and better insulation. See for yourself.
In both cases, you will enjoy the new facilities of the campsite's newly renovated sanitary block.
Not easy to choose? Contact us on 05 53 28 52 28 so that we can advise you on which of our various rentals is best suited to your needs and expectations.
Have you decided? Book directly online.
Camper reviews of our rentals
Quiet, shady, human size, well located, heated pool, beautiful cottages, friendly and welcoming owners. All good things.
Denis P.
Great campsite ⛺,very quiet and very good welcome on arrival from the managers, and the woody lodge tent rental is superb.
Christine T.
Very nice campsite, family friendly, quiet, the managers are very friendly and professional, the rental is clean and the bedding comfortable. I recommend it.
Isabelle A.
Find out about services, activities and provisions for animals