cheap campsite in dordogne
At Les Pialades campsite, we want camping to remain a holiday option accessible to as many people as possible and to retain its original atmosphere. That is why the campsite has a large number of tent and caravan campers and a wide range of rentals.
We also prefer to apply fixed prices for all, calculated as fairly as possible, rather than multiplying promotions that would only benefit a minority. Finally, in the age of digital technology, we have abolished the application fee, which was no longer justified.
All prices and availability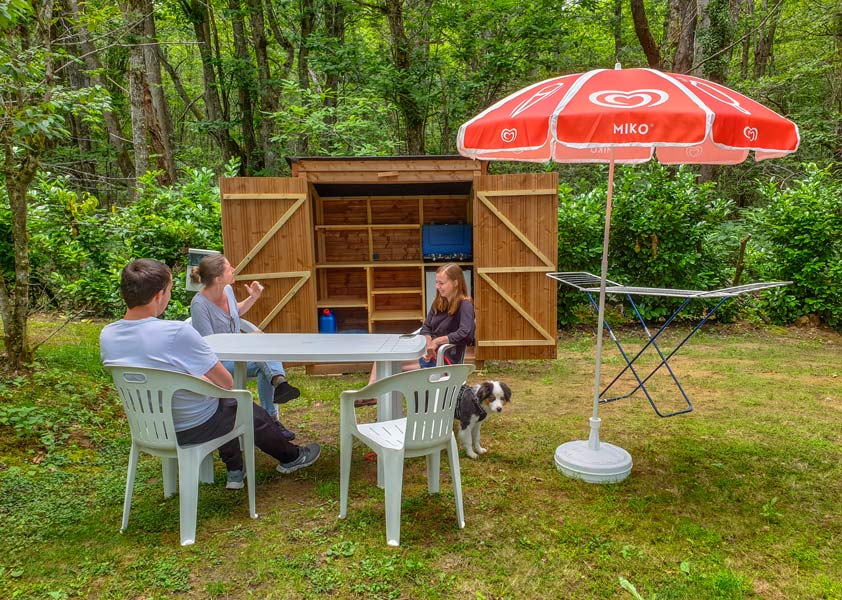 Campsites, low-cost holidays
Pitch your tent is the cheapest solution for your holiday in the Dordogne. Our campsite offers very affordable rates for tent, caravan and camper pitches. Different packages are available to suit all budgets.
natural package
This is the cheapest pitch without electricity.
Comfort package
This is the most popular package including electricity.
premium package
It applies to our pre-equipped pitch, a cost-effective solution without the need for many campsite facilities, as everything is already on site.
Another advantage of camping is that you can choose the length of your stay, the day you arrive and the day you leave. Do the math and choose the number of days that fits your budget.
Cheap pitches in Dordogne
Rentals for small budgets
If camping is not your cup of tea, our cheap campsite in the Dordogne has more affordable rentals than others. Opt for our rentals without sanitary facilities.
The Victoria lodge tent
The Victoria lodge tent is an unusual accommodation that is very popular for its style, comfort and openness to nature.
The tithome
This canvas mobile home is an excellent compromise between a tent and a mobile home with attractive prices for the good comfort of the accommodation.
The Espace tent
This is the most economical rental we offer on our campsite; fully equipped, with wooden floors, it is no less comfortable and appreciated by families.
cheap rentals in dordogne
If you prefer a rental with sanitary facilities, our small mobile homes, although not the latest generation, are nonetheless comfortable and reasonably priced
CHEAP MOBILE HOME IN DORDOGNE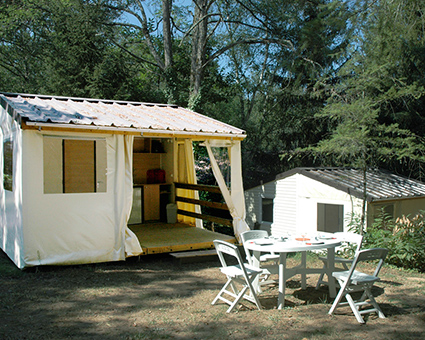 FREE SERVICES
Whether you are in a tent or renting, our inexpensive campsite in the Dordogne offers many free facilities: heated swimming pool and paddling pool throughout the season, mini-golf, boules pitch, ping-pong tables, children's playground, volleyball court, small fishing pond…
Some entertainment is also free of charge: petanque tournament, table tennis tournament, concert evening, giant goose game for children… others require a small fee.
In terms of services, many are free of charge: loan of a washing line, barbecue grills, freezing of your ice loaves, provision of a table and an iron… For our grocery shop and our restaurant, we have chosen to offer you quality products but at very reasonable prices.
This way you can enjoy your stay without spending too much money.
On the campsite without spending
Special offers not to be missed for a campsite stay near Sarlat
At campsite Les Pialades in the Dordogne, we don't offer many discounts. We prefer to offer reasonable prices to everyone, calculated as accurately as possible from the start.
In the age of digital technology, it seemed obvious to us that we should do away with administration fees. That's why we don't charge any application fees for the whole season, for both rentals and pitches.
By going during the low season, you will reduce the cost of your stay. Pitch and rental rates are always cheaper and there are more promotions.
The campsite has special rates for groups, with sliding scale rates depending on the number of accommodations rented and the number of participants. Contact us for more information!
In addition to these advantages, our campsite is VACAF approved to allow as many people as possible to go on holiday. Holiday vouchers are also accepted.
GOING IN THE LOW SEASON? DUE TO THE ADVANTAGES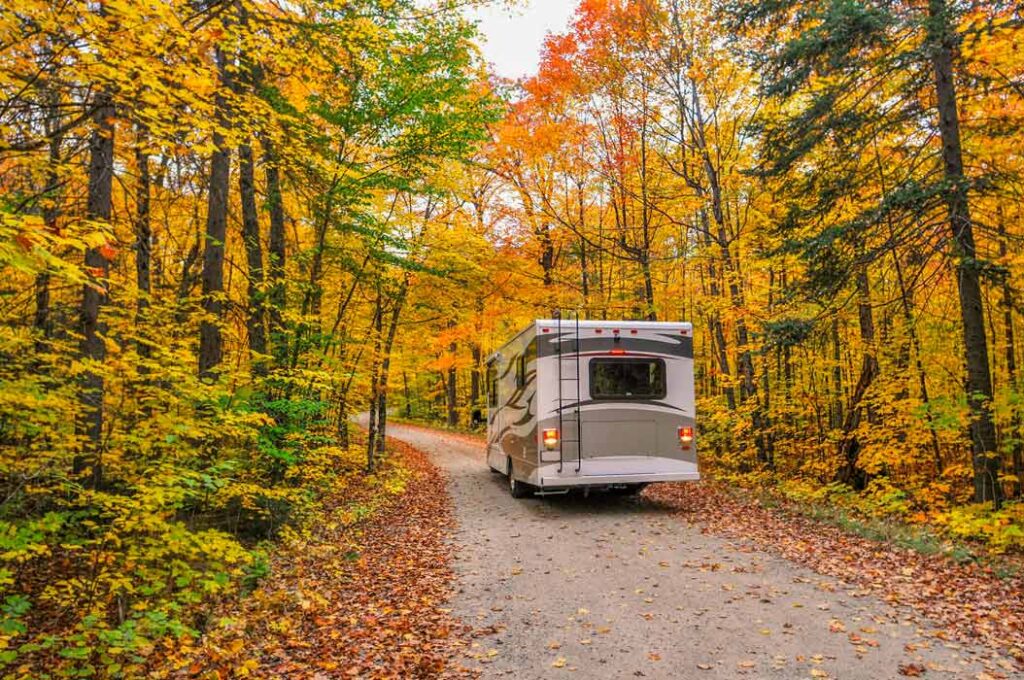 Special Couple
-15% off if you come in pairs from 16 April to 08 July 2022 and from 27 August to 17 September 2022.
Going together in the spring or in September means paying less and discovering the region without too many people, without waiting!
Offer valid on stays of 7 nights minimum in the Club 5 chalet, the mobile home 4 and the mobile home 5.
Non-cumulative offer
I book
No application fee
0€ booking fee, 0€ reservation fee, on all bookings, rentals and pitches and all season from April to September!
Take advantage of the benefits of booking at no extra cost: guaranteed space, choice of pitch or rental subject to availability at the time of booking.
I book
ADVANTAGES IN LOW SEASON AND LONG STAYS
7=5: 2 nights free* for a 7 night stay
14=10 : 4 nights free* for a 14 night stay
Offers valid from 16 April to 08 July 2022 and from 27 August to 17 Sept. 2022
Going during the low season means taking full advantage of lower rental prices and fewer people to discover the region in peace and quiet and enjoy the campsite, its heated swimming pool and its restaurant…
*Price to be calculated on the price per night – Valid for all rentals
I book
The Dordogne, a cheaper destination
Spending your holidays in the Dordogne means choosing a destination where you can enjoy the region to the full at a lower cost.
You will discover the most beautiful villages of France and other magnificent cities: Domme, La Roque-Gageac, Sarlat, Rocamadour, Saint-Léon-sur-Vézère, Beynac, Limeuil…. You will enjoy beautiful walks, bike rides and motorbike rides to admire the grandiose landscapes, beautiful Périgord houses and superb castles: Castelnaud-la-Chapelle, Fénelon, Beynac, Fayrac, Les Milandes…
So many activities without spending anything while having fun!
At Les Pialades campsite, we have partners who will give you great discounts so that your visits cost less: Caves of Cougnac, Water Gardens of Carsac, Gardens of the Manor of Eyrignac, Castle of Commarque, canoeing down the Dordogne, accrobranche…
Our good plans
Vacaf campsite in Dordogne
By participating in the VACAF aid scheme, our campsite wishes to promote access to holidays for families on low incomes. We welcome families whose holiday costs are significantly reduced thanks to the CAF subsidies.
If you are eligible for the CAF holiday scheme, please contact us to book. All you have to do is give us your benefit number and the fund you belong to. We will calculate the part paid by the CAF and the part you will have to pay, and we will prepare the file with your CAF.
Also approved by the ANCV (Association Nationale des chèques vacances), our campsite accepts payment by holiday vouchers and e-vouchers for all or part of the amount of your stay, whether in rental, tent or caravan. Advantages that allow you to reduce your holiday budget.
Low cost holidays in the Dordogne