Unique places not to be missed in the Dordogne
The troglodytic city of La Roque Saint Christophe, the National Museum of Prehistory, the Zoological Reserve of Calviac… the region is full of sites that delight young and old alike by their originality, their vocation and the entertainment they offer.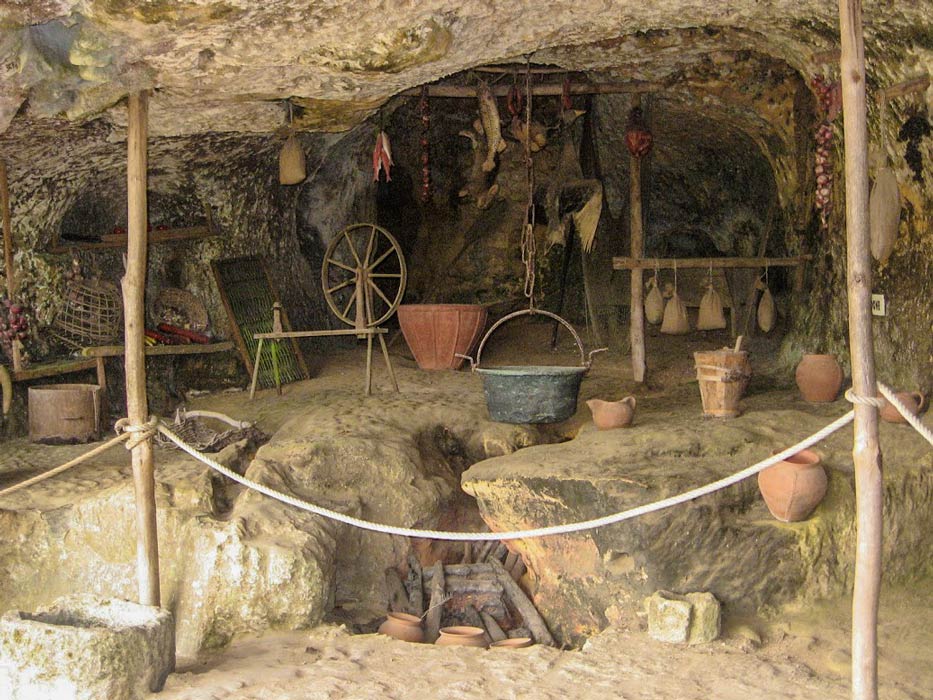 The troglodytic city La Roque Saint-Christophe
In the heart of the Vézère valley, classified as a World Heritage Site by UNESCO, the site of La Roque Saint Christophe is situated in an astonishing wild setting, halfway up a cliff 80 metres high and 1 km long. This veritable wall of limestone has been hollowed out by a hundred or so rock shelters and long aerial terraces. These natural cavities were occupied by man from prehistoric times onwards, then modified in the Middle Ages to become a troglodytic fort and city until the beginning of the Renaissance. The visit allows you to understand the way troglodytic dwellings were built: kitchen, places of worship, ingenious civil engineering machines in working order…
See the website
The National Museum of Prehistory
An essential complement to any visit to the region's prehistoric sites, the National Museum of Prehistory invites visitors to discover the oldest traces left by Man, which are particularly well displayed thanks to its contemporary architecture. Stone tools, bone and ivory artefacts, sculptures and life-size reconstructions give a better understanding of the evolution of the environment and prehistoric societies from the first hunter-gatherer occupations in Aquitaine, around 500,000 years ago, to the end of the Ice Age, around 10,000 years ago. Fun workshops are organised for children.
See the website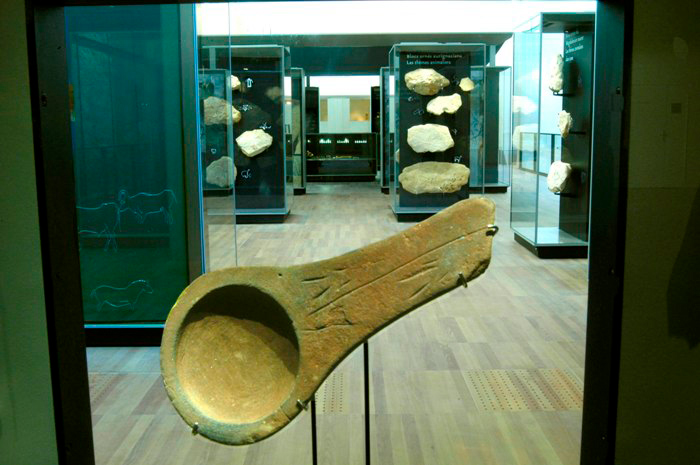 The Calviac Zoological Reserve
Dedicated to the preservation of rare and endangered species, the reserve reveals itself in a natural and wooded setting on a 1.5 km educational and fun trail: a perched hut for marmosets, an observatory for wolverines, a glass hive for bees, a promontory for maned wolves or a wood for squirrel monkeys… Enter the territory of the lemurs, wallabies and marmosets that you will approach without any barriers. Observe unusual animals from 4 geographical areas (Europe, Madagascar, South America, Oceania) such as the unlikely tapir, the fearsome fossa, the invisible mink of our rivers, the giant blue pigeon of New Guinea, in total 29 species and 150 animals. The campsite has fallen in love with the beauty of the site but also with its vocation; the campsite has also sponsored Charnac, the little runaway black-headed saimiri!
For the children, we could have presented the caves of Roc de Cazelle, the village of Le Bournat, the aquarium of Le Bugue, the labyrinth of L'Ermite, the dinosaur park Le Conquil, the prehistoric park Préhistologia… There's no reason to be bored around the campsite Les Pialades.
See the website
Discover the sports to practice, the castles and good plans not to be missed in the region